Pasture-Raised Chickens Lay the Best Eggs!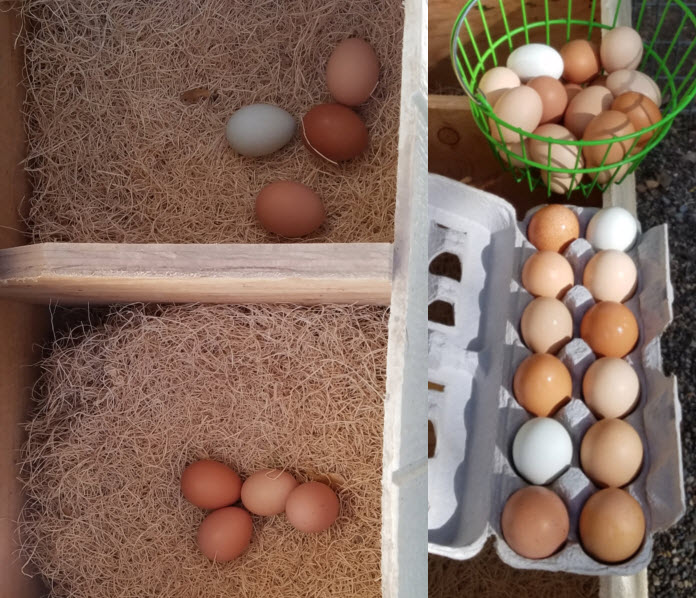 Our guests often comment about how much better our chickens' eggs taste than anything they find in the store. One guest's post said it perfectly "All those brands that claim 'farm fresh eggs' have nothing on this! I actually picked out freshly laid eggs! It was so fresh that it was still warm!"
Not only are our ranch eggs fresher (commercial farms have 30 days to get eggs to store and sell), but the eggs also taste better since our hens have the freedom to forage outdoors every day giving them sunshine, exercise and a more varied diet. We typically leave a dozen eggs in the refrigerator for guests to enjoy.
Chickens are excellent workers spreading manure in our horse/donkey/llama pasture, PLUS providing a daily eggs. The chickens also entertain our guests letting people pet/feed them and dogs get an up-close experience. Watching them run in chicken races is too funny. What's not to love about these girls?!
In return for their contributions, Dog & Pony Ranch chickens have a wonderful life with high quality food, room to roam, toys to enjoy, and a large clean predator-proof coop at night.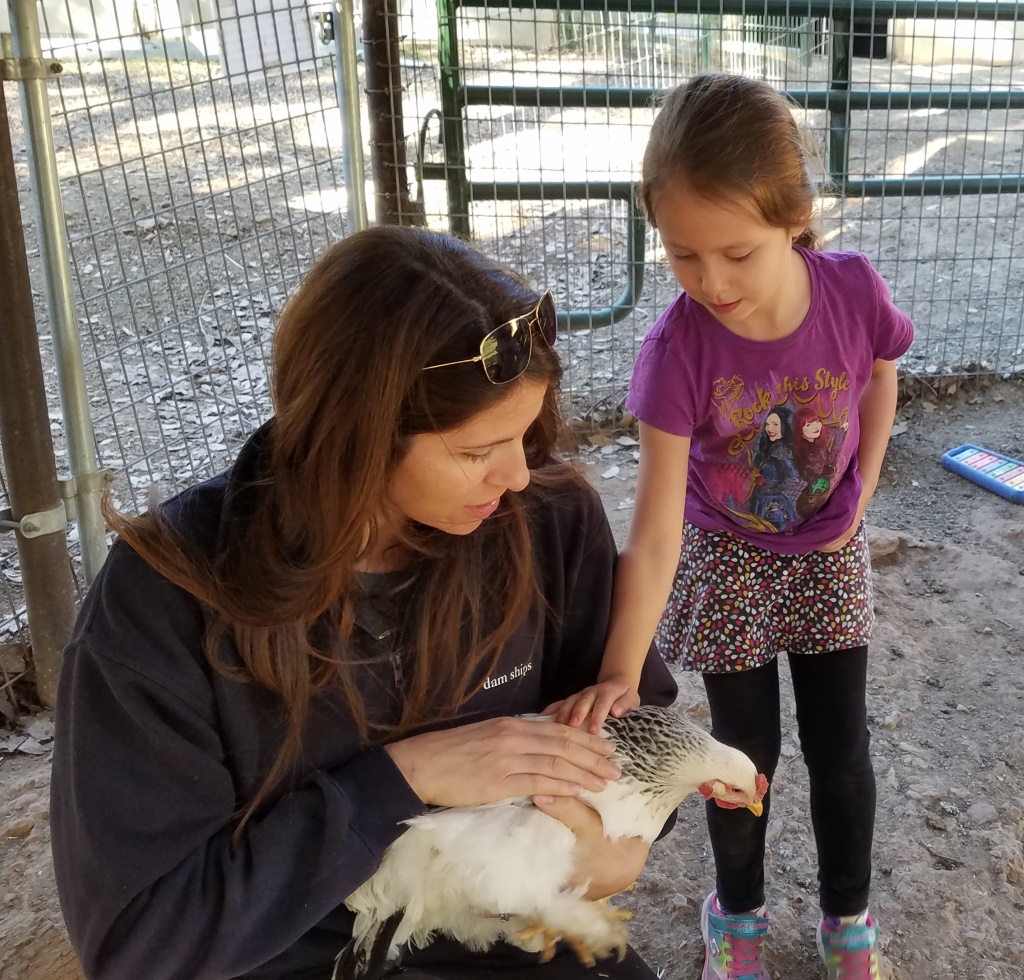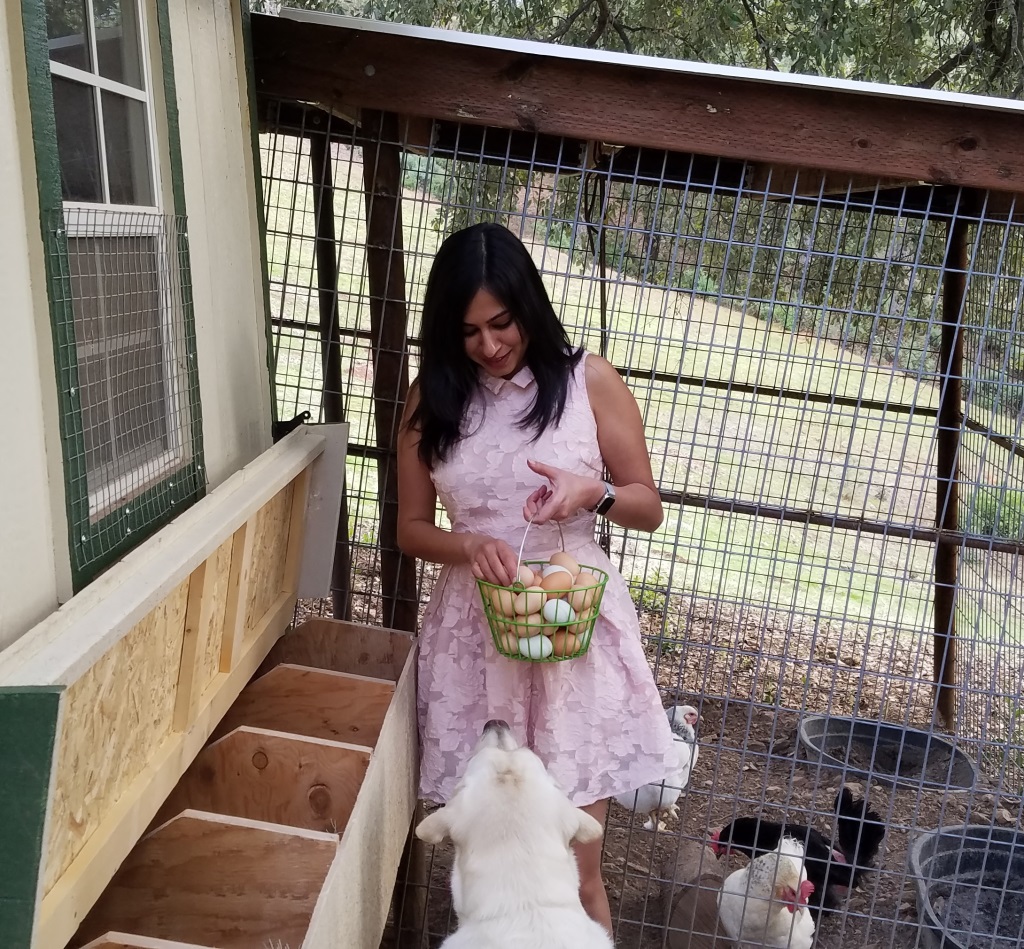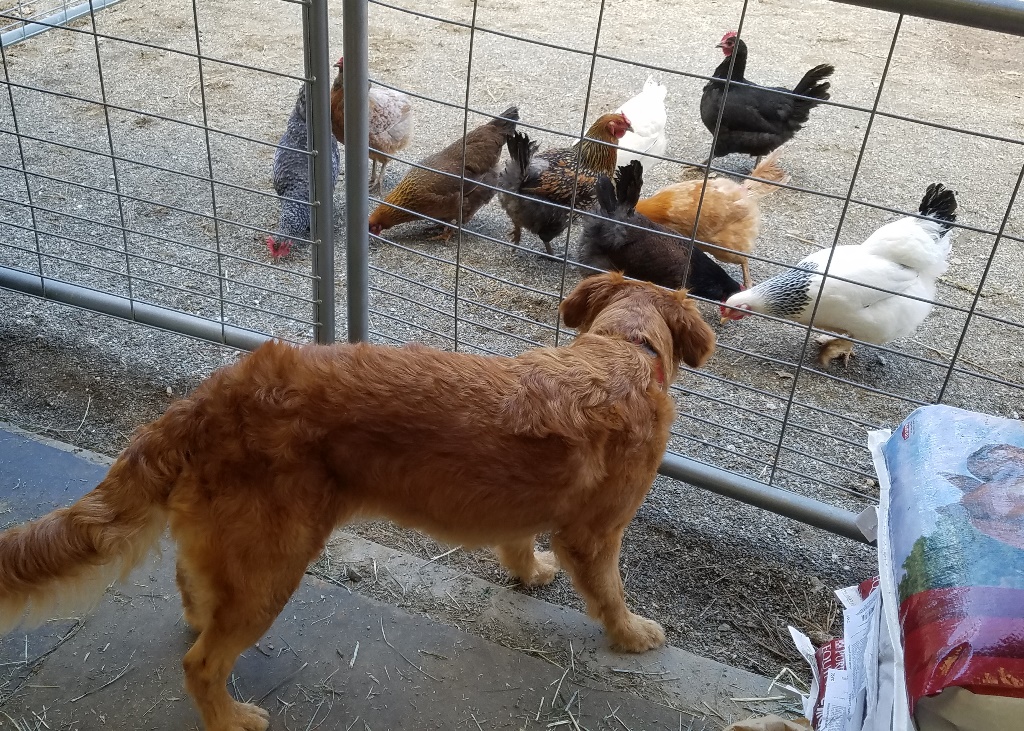 We got our first chickens in 2017 and have added more chicks in 2019 and 2020. In spring 2020, Guinea fowl joined the ranch. Guineas are known for eating ticks and bugs, and sounding the alarm for predators (we've lost too many chickens during the daytime). Once full-grown, the guinea fowl will live free-range in the trees.
More photos including of the baby chicks and guinea "keets" below.