Day Visit Option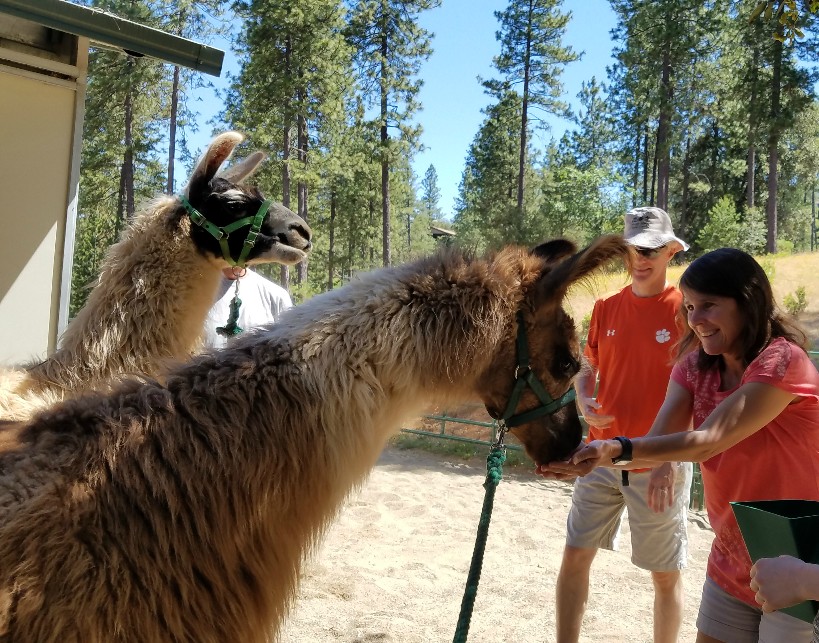 Over the years we've been asked if people can stop by to check-out the Dog & Pony Ranch before booking an overnight visit. Other people are anxious to visit the Ranch when there isn't overnight availability for several months. And some overnight guests want to stay for an extra half day before or after their visit.
$60 per person for up to 4 hours (typically 2-6pm, or 1-5pm during shorter winter days to best align with animal feedings, though can usually accommodate earlier hours like 10am-2pm if preferred)
Up to 8 people in 1 family/group (pets welcome too! NO parties/events)
↓ Scoll down for reservation request ↓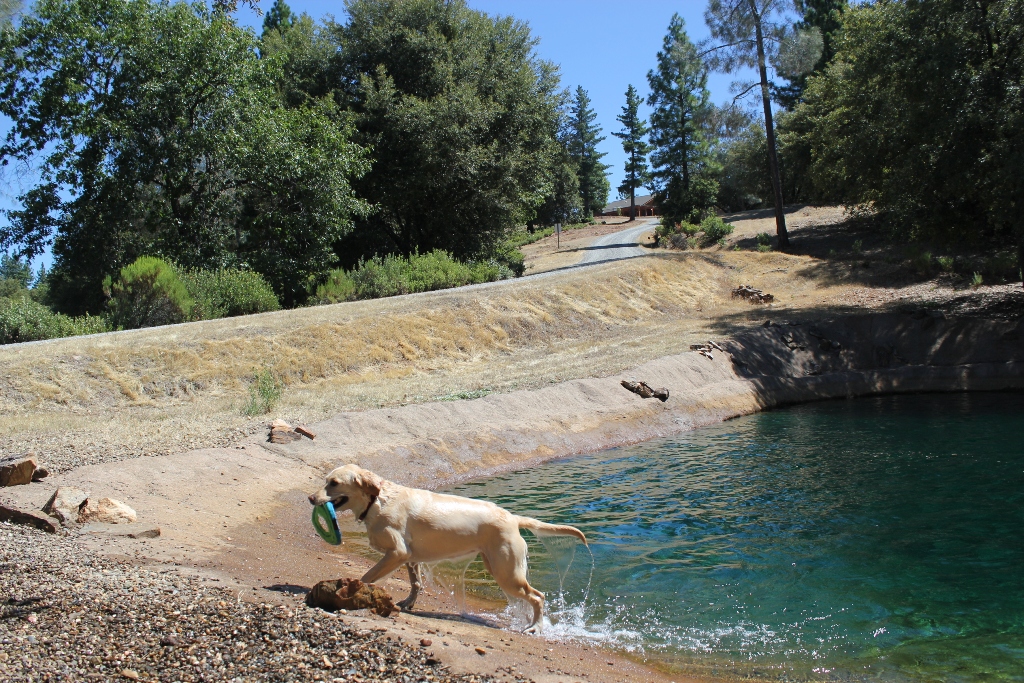 Day guests get access to the many activities that overnight farm-stay guests enjoy on our private 60-acre ranch. After a brief welcome orientation tour (including guest house bathrooms and refreshments), guests have time to hike the trails, swim in the pool-like pond, relax in the hot tub, and play various games such as foosball, ping pong, darts, basketball, horseshoes, cornhole, and more. Our ranch is very dog-friendly so guests can bring well-behaved dogs to explore the fenced property off-leash too (we only permit ONE FAMILY/GROUP AT A TIME whether overnight or day guests so no worries about other guest dogs on the private ranch).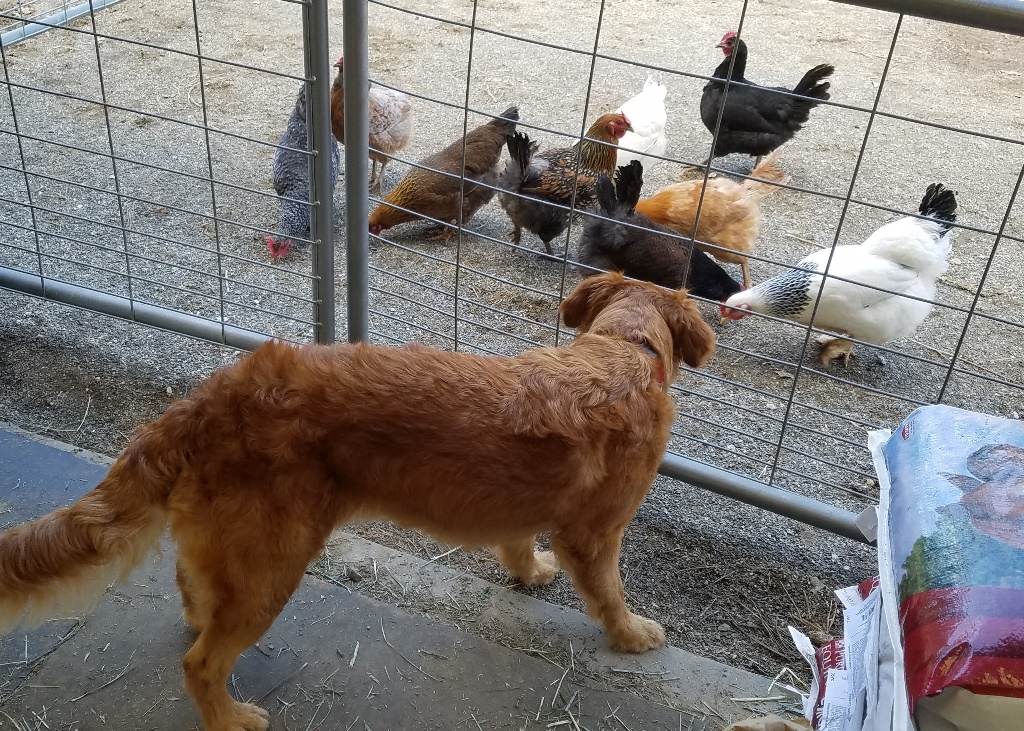 From 5-6pm (4-5pm in the winter), guests can join us at the barn to interact with our ranch animals during their afternoon feeding time while learning more about them. This includes feeding treats and petting the horses, llamas, mini donkeys and chickens.
Extensive fencing allows guest dogs to safely get nose-to-nose with the barn animals too. Taking a llama for a walk is a unique and memorable experience or even taking a horseback ride (optional extras). Guests collect chicken eggs during laying season and can cheer on their favorite chicken while the hens race to their special treats. People often tell us how much they enjoy the photos we take to capture the special moments while they enjoy the animals. For more information about our barn animals, see our Barn Animals page.
Available dates for Day Visits are shown in blue

in calendar below and are only offered on select afternoons between overnight guests (typically weekdays since weekends almost always full with overnight guests). It makes make a fun day trip from Sacramento or the SF Bay Area: drive to Jackson in the morning stopping for lunch, enjoy your afternoon at the Ranch, and then drive home in the evening with dinner along the way.
Availability Calendar
We leave calendar dates open for overnight bookings as first priority, and then fit in Day Visits as our schedule permits to give us time for a Day Visit AND getting ready for next overnight guests. More Day Visit dates will be added after surrounding overnight bookings are confirmed.
» Day Visit Reservation Request