Dining & Entertainment
Hours and dog policies frequently change with these small businesses so please check before visiting and let us know if any changes so we can update these listings. You'll find a lot of authentic Italian dining since the area had a lot of Italian settlers -- enjoy!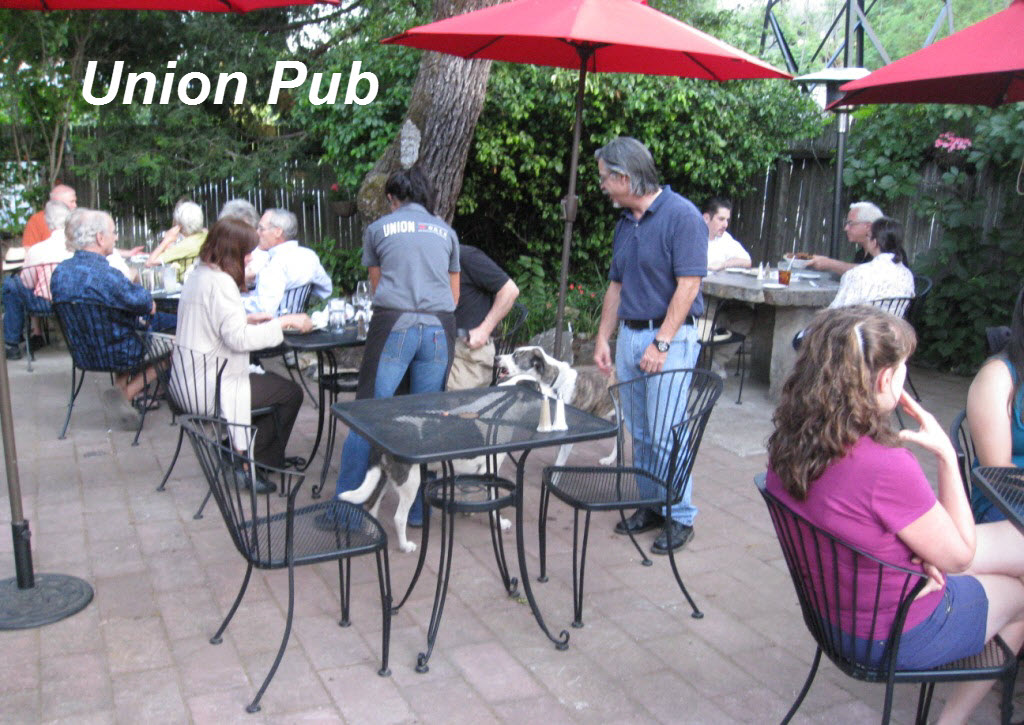 Pine Grove / Volcano Dining (5-8 miles)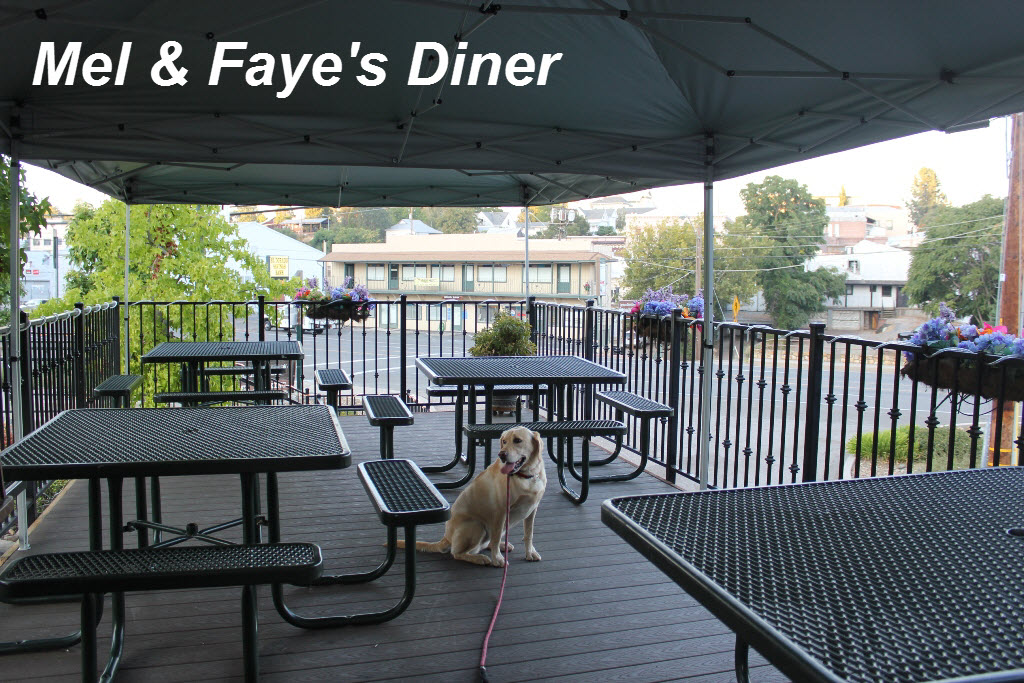 Jackson / Martell Dining (7-11 miles)
Bistro49 Foodies will enjoy these chefs' talents and their personal touches. Dog-friendly patio and dog menu! M-F lunch, Th-F dinner.
Highway House Restaurant & Bar Popular place near Raleys with expanded outside patio dining.
Mel & Faye's Diner Great burgers!  Nice patio dining with dogs allowed outside.
Luka's has reopened (5/2021) with patio dining in the back (can access through Wells Fargo parking lot with your dog so don't walk through restaurant).
Brickhouse Brews is our favorite brew pub in downtown Jackson. Great burgers and craft beer from Amador Brewing Company.
Jackson Rancheria (7 miles) has a steak restaurant (Lone Wolf), Asian/Californian grills, bakery cafe, and buffet.
Most fast food chains can be found on Hwy 88 or Hwy 49 and some have outside eating to include pets: including Subway, McDonalds, Burger King, Kentucky Fried Chicken, Taco Bell, Round Table Pizza, Mountain Mike's Pizza, Baskin Robbins, Denny's.
Starbucks: one near Safeway and one near Raleys.
Cafes: Rosebud's Cafe (locally grown food!), Main Street Deli, Cafe de Coco, Cafe Max
Italian: Teresa's, Luka's, Strings, and others
Mexican: Taqueria La Esmeralda, Los Hermanos, El Torero, El Mira Mar, and several taco trucks
Indian: Taste of Himalaya is highly rated!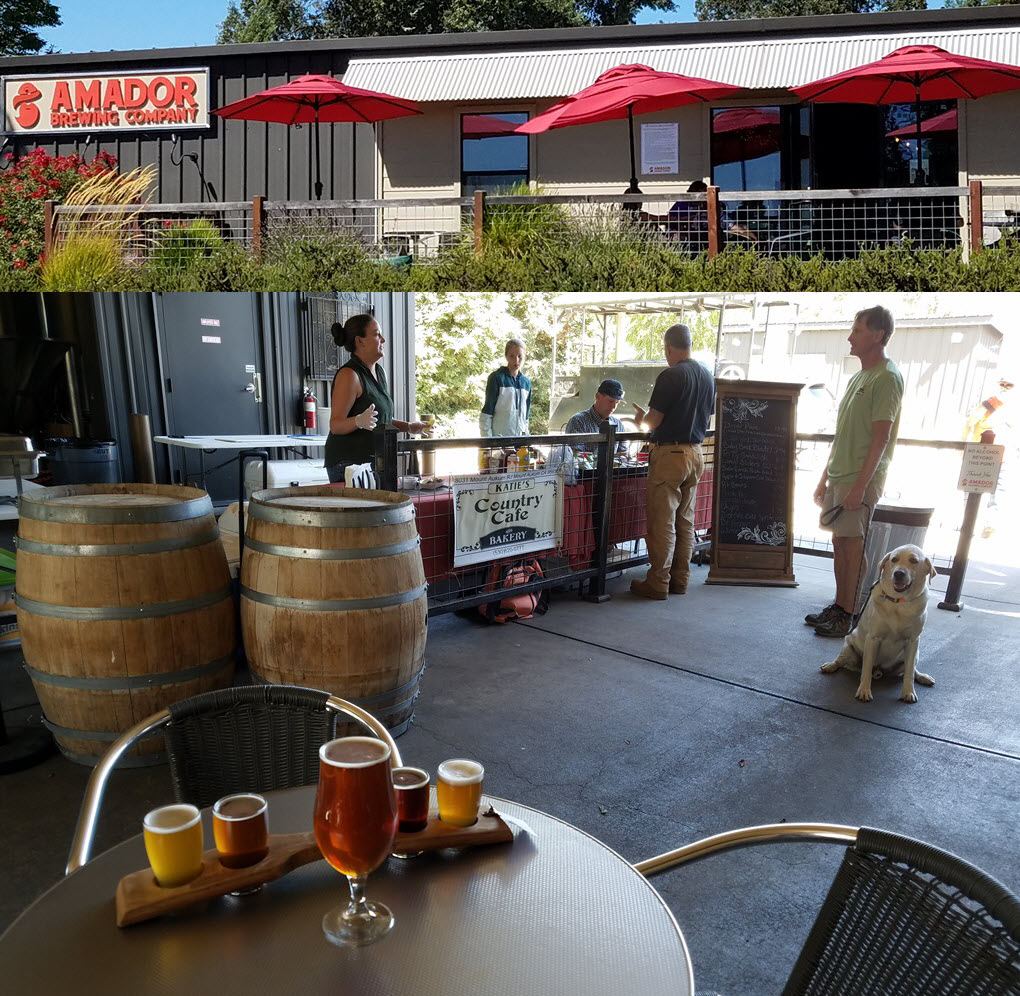 Sutter Creek (12 miles) and beyond: here are some of our favorite dining options beyond Jackson: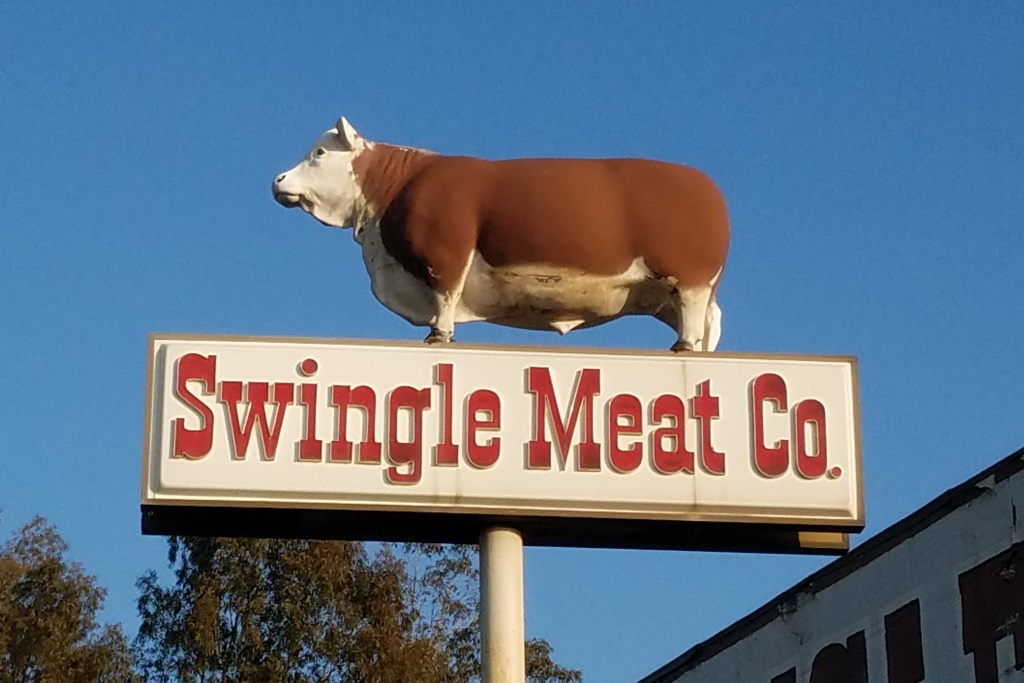 Local Butcher People drive great distances to buy the delicious marinated meats from Swingle's Meats just off Hwy 88 on your way to the Ranch (look for the steer sign). Highly recommended for those planning to BBQ.
Groceries including deli at small Pine Grove Market (5 miles), full-sized Raleys (9 miles) and Safeway (11 miles).
Farmers Markets. Amador County is an agricultural mecca not only for vineyards but also other products you would hope to find at a farmers market. Read our Farmer's Market blog post for photos, latest info and recommendations.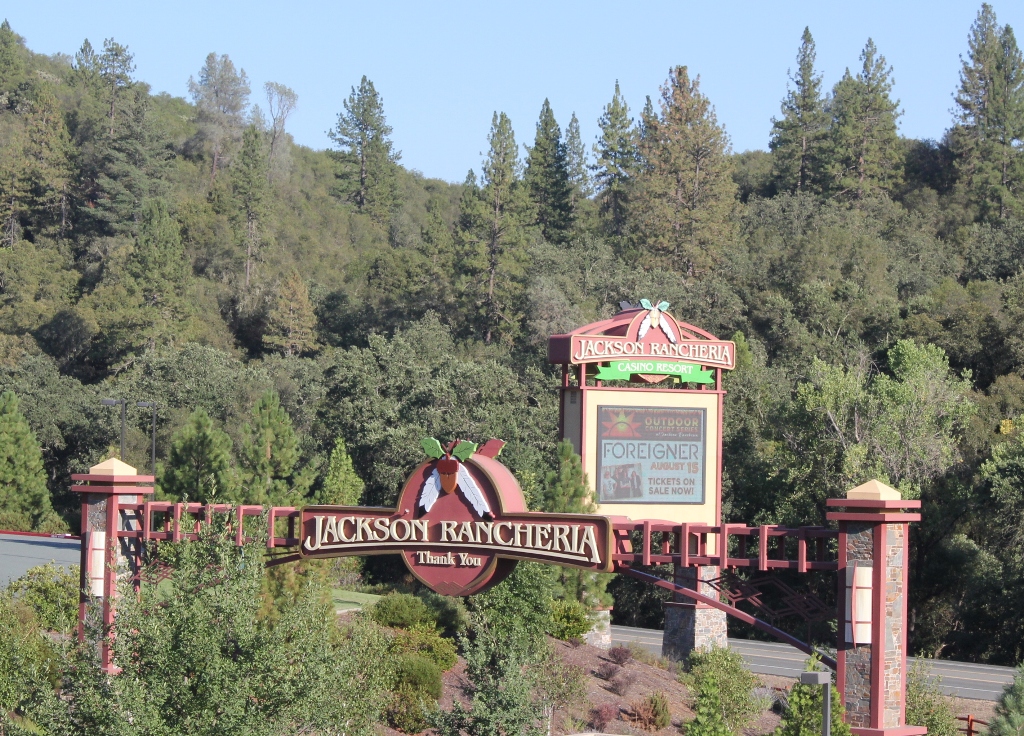 Casino
Jackson Indian Casino  (8 miles) offers 7 days per week, 24 hours a day action.  Slot machines, bingo, blackjack, and other card games are available.  There is a game arcade for the kids.
Live Music   Country towns bring performers up-close-and-personal with many including outdoor venues during warm summer nights.
Theater Productions   Small town charm in local performances with inside and outside stages.
Movies
Video rental DVDs are a good fall-back if internet too slow for Netflix. There's a good store in nearby Pine Grove or several Red Box kiosks in Jackson.
Nearby movie theaters closed during the pandemic.

Indicates dog-friendly activity!