About Us / Contact Us
Business Phone/Text: 408-471-8757
Jackson Local Cell: 209-304-0561
E-mail: owner@DogPony.com
Online Reservations: use calculated quotes link on our Calendar/Rates page
Check our FAQ page for fastest answers to common questions.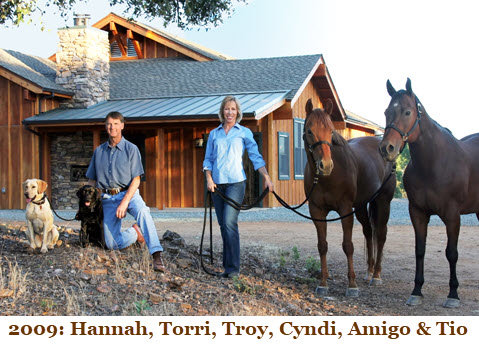 Troy & Cyndi Harrell are avid skiers and outdoor enthusiasts who fell in love with the Jackson area during years of stopping here after skiing at Kirkwood on our way back to the Bay Area (an easy weekend 3 hr drive away from Jackson). After reading the local property pages many times at Mel & Faye's Diner, we bought this 60-acre property in 1998 as raw land and have greatly enjoyed the many year journey of developing it into our Dog & Pony Ranch. There have been so many interesting and sometimes frustrating lessons about rural living while adding well, septic, road, power, phone, fencing, pond and recreation features, horse facilities and finally our dream home.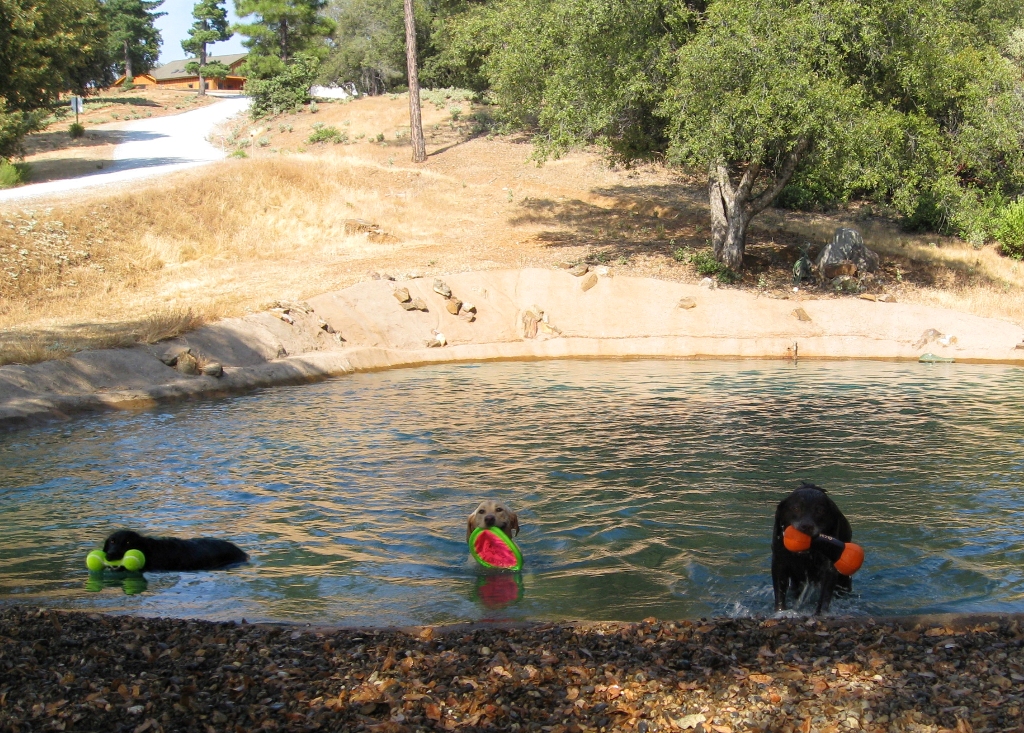 As you may have guessed, we are animal lovers and get frustrated by not having nice places we can bring our fur children. Our Dog & Pony Ranch has been an ideal solution for vacationing with our dogs and horses which is close enough to the Bay Area so we were able to getaway frequently. We have been active in animal rescue (and also pet-therapy visits to senior centers) and have brought many of our foster dogs here who have found healing from their pasts while swimming, running off-leash and learning to become well-behaved family members.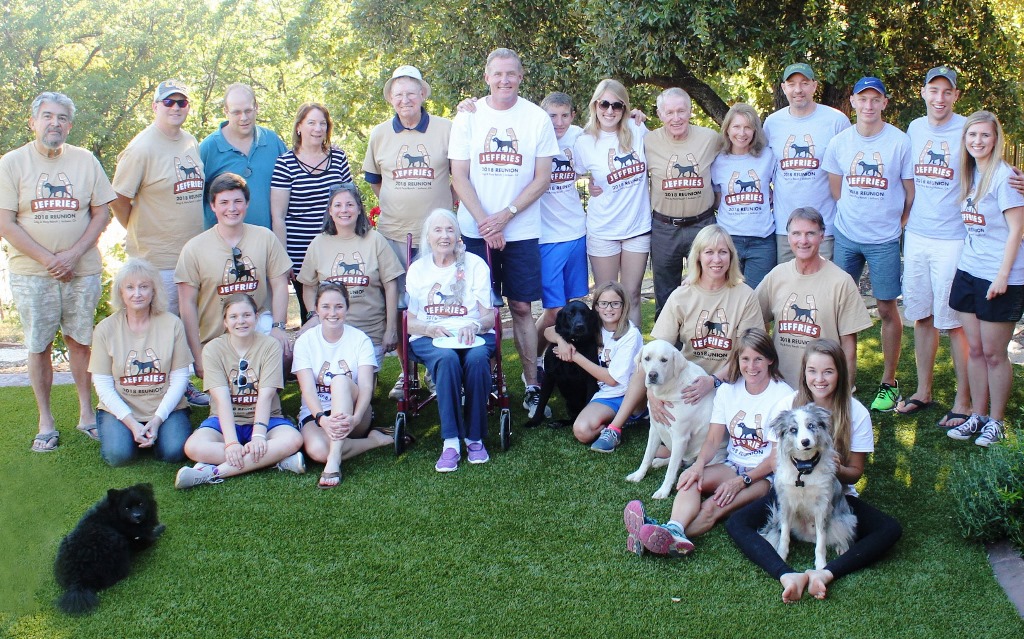 We love entertaining friends and family at our Dog & Pony Ranch where we put our best foot/paw/hoof forward to welcome the many people (and their pets!) visiting over the years, first camping and later in our luxury home which we opened to the public for vacation rental in 2013. Many guests have commented on the peaceful quiet and restorative feeling of our country getaway, which we have found very beneficial for stress relief from our high-tech careers. Troy retired from high-tech in 2016 so we relocated to the Ranch and expanded it to a farm-stay experience. We greatly enjoy sharing our rural property with other animal lovers.
Troy is working harder than ever in "retirement" maintaining the Ranch and all its animals. Cyndi still works high-tech remotely and manages the rentals and quickly responds to all inquiries. Please come back and visit regularly to see how we continue to improve this special place!