Pets Welcome! Dog-Friendly Features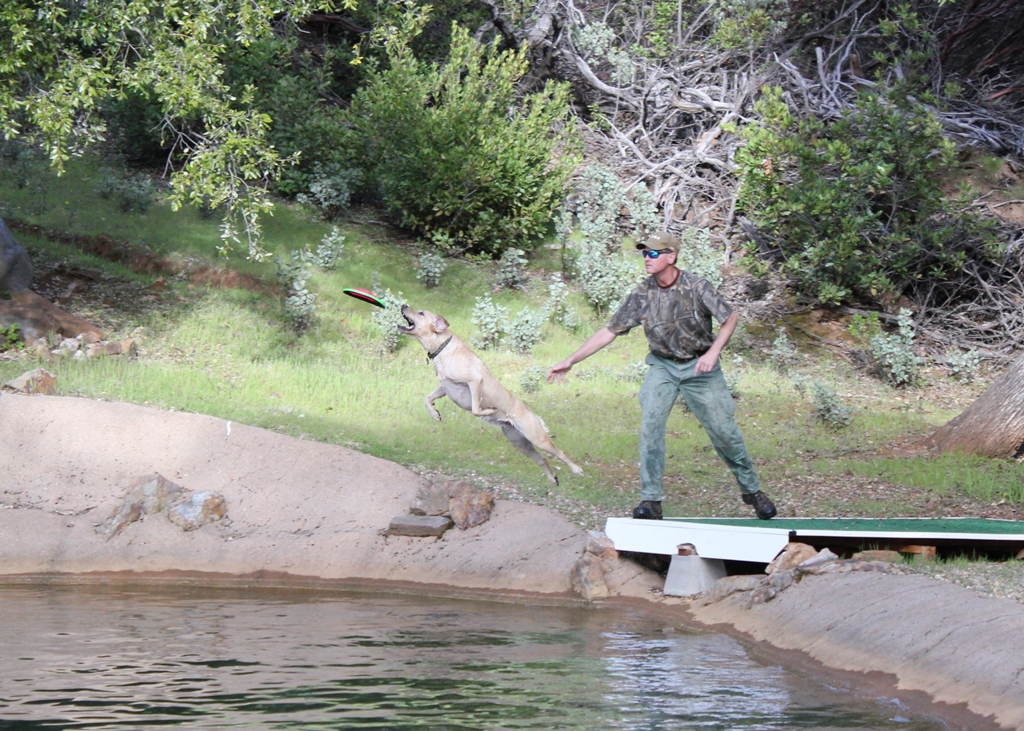 What makes our Dog & Pony Ranch so special are the features that have been designed for 4-footed family members -- many vacation rentals say "dogs considered" but we say DOGS WELCOME! Almost all of our guests bring their dogs and we've welcomed canines often not permitted elsewhere (ALL breeds allowed, reactive "does not play with others" dogs can be accomodated, and larger numbers of dogs are fine with 6 the most in one group so far). We've hosted other pets too including cats, rabbits, and ferrets to date.
We chose stained concrete and tile throughout the house which is not only beautiful but also easily cleaned. Only the loft has carpet. Leather sofas and chairs repel pet hair and no delicate décor is below tail level.

Artificial grass front and back lawns are perfect for fetch sessions or agility training (jumps, weave, tunnel and teeter are available). There is a dog-door in the master bedroom to a wrought iron fenced side yard. We've also field-fenced the perimeter of our 60-acre property so dogs can roam off-leash.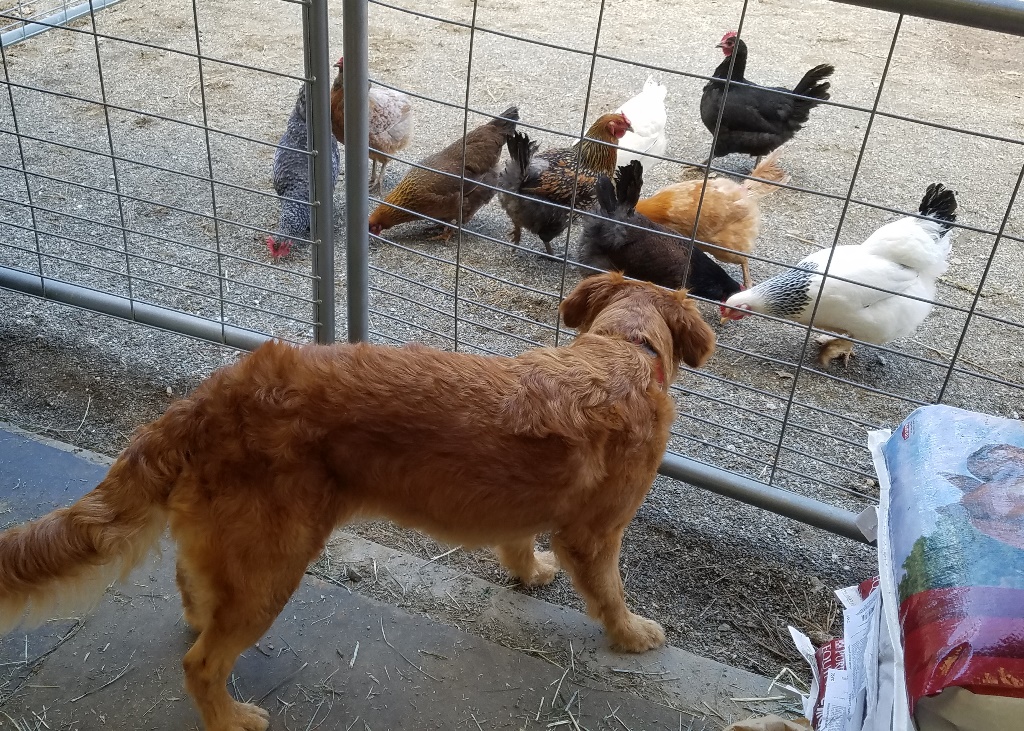 Dogs can safely meet the barn animals separated by fencing, though we do recommend leashing dogs for initial greetings if they have strong prey drive. Our horses, llamas, and chickens are all happy to meet friendly new dogs since they get lots of treats when guests come to visit.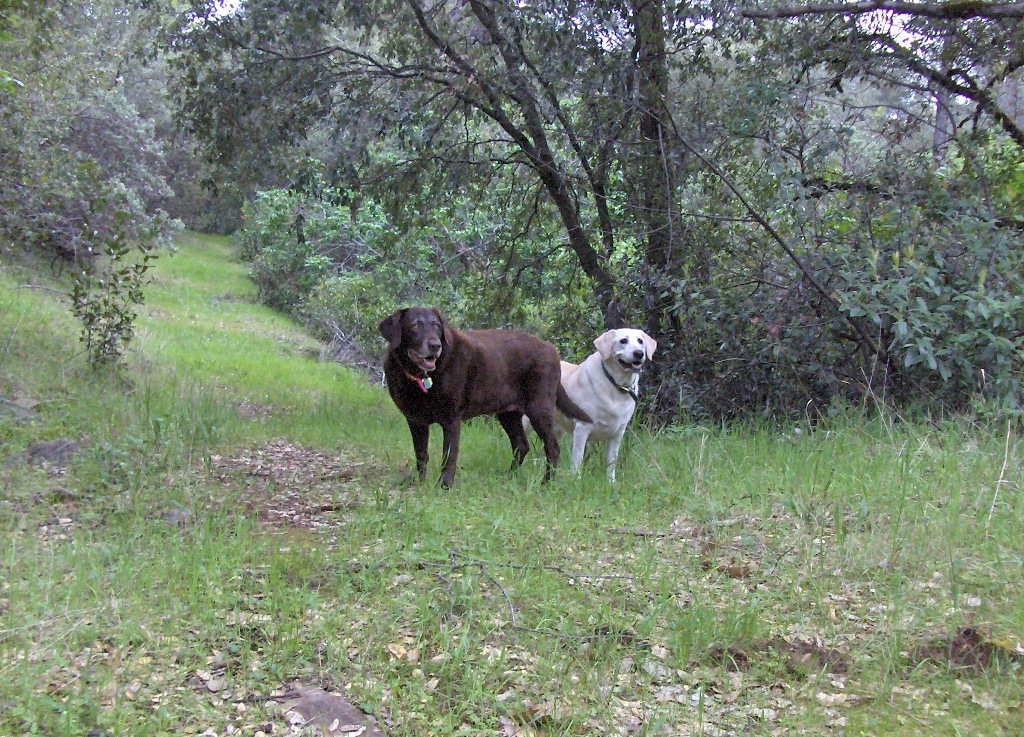 Miles of well-marked private hiking trails through the rolling hills (2200' elevation) provide exciting deer, rabbit, turkey and other wildlife smells for your canines to explore with you. Many dogs' favorite feature is the large 50'x70' swimming pond complete with a dock where our dogs practice their dock diving. Yes, people can enjoy the hiking and swimming too, but we think it's so much better with man's best friend by your side!

Local Dog-Friendly Activities
There are a variety of nearby activities to do with your pets especially all the hiking and lakes/rivers in the area. There's a dog park in Kennedy Tailing Wheels park if your dog wants a pitstop while you're in town. Restaurants and activities that allow dogs are listed in our local info section.
We recommend not leaving your dogs unattended at the property if they would feel abandoned risking damage and excessive barking. If they are crate trained, you can leave them in a crate in the house for a short period or outside in the guest yard if you are sure they won't be too stressed and scratch the doors. If cooler temps, dogs are usually most comfortable in their owner's car with the windows down. There are also several nice daycare alternatives nearby:
More Photos!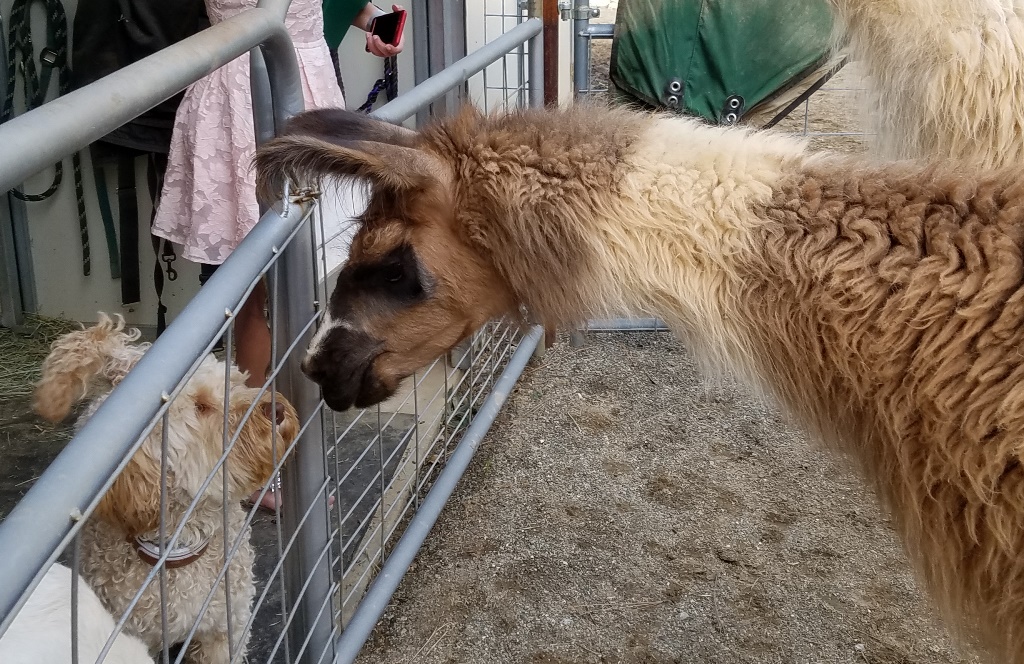 We have so many wonderful photos of our happy guests (both 2 and 4-legged) who have visited us at the Dog & Pony Ranch since we opened for public rentals in 2013. See favorite photos of guests interacting with our barn animals on Animal Fun at the Dog & Pony Ranch. Please feel share your favorite photos of how you've enjoyed the ranch via Social Media #DogPonyRanch, or email photos and any descriptions to owner@DogPony.com.