Sutter Creek Farmers' Market
By Cyndi | May 2021 | Gold Country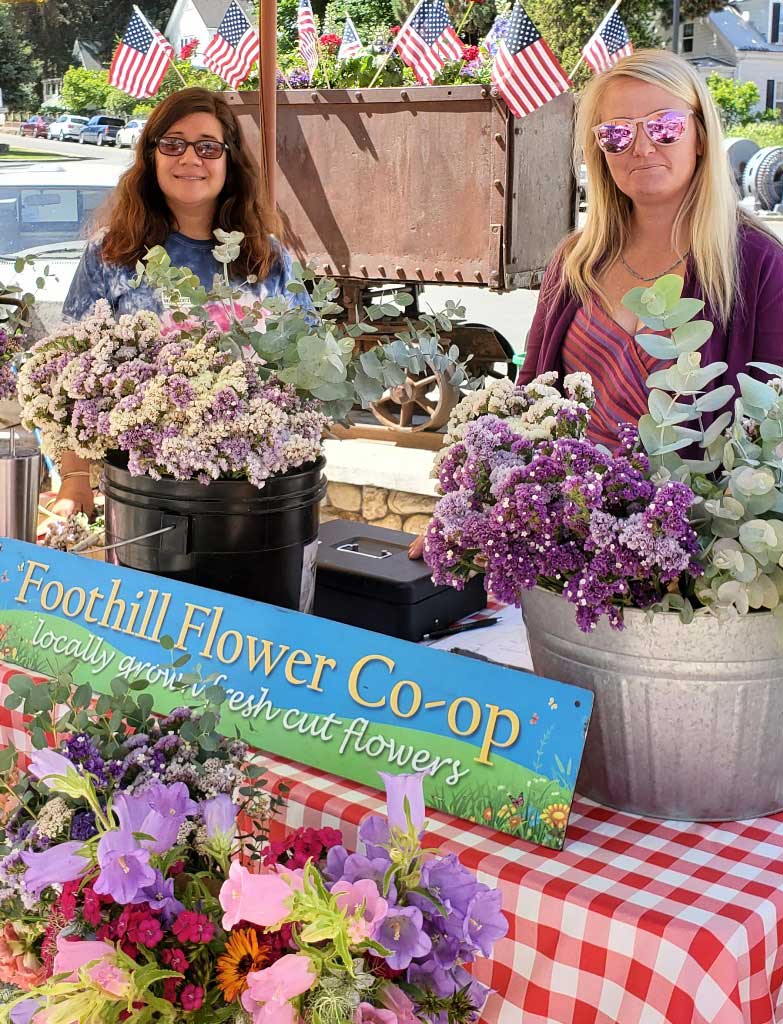 Farmers' markets are re-opening after the long quarantine so it's really starting to feel like summertime! Sutter Creek hosts a popular one Saturdays 9-noon from May – Oct. This year it has moved to the south end of Sutter Creek in the plaza in front of the community center / police department which leaves more space for downtown parking.
We have many farms throughout Amador County, so we are glad to support them by shopping local. Arrive early for the best selection of fresh produce and prepared products including olive oil, honey, jams, and more. We were delighted that the pork vendor still had some dog treats for sale the first day we visited. Talented locals also sell their art and handmade products. There is also a selection of fresh flowers on Saturday mornings. In 2021, Amador is adding Sunday morning markets featuring flowers and plants.
Amador County also has a market in Plymouth that's open for a shorter season, but the Pine Grove farmers' market will not re-open in 2021. Sutter Creek is close to the Dog & Pony Ranch and we enjoy the many other things to do in Sutter Creek (see below) so we recommend this as a fun outing for our summertime visitors.
Latest calendar on AmadorFarmersMarket.com.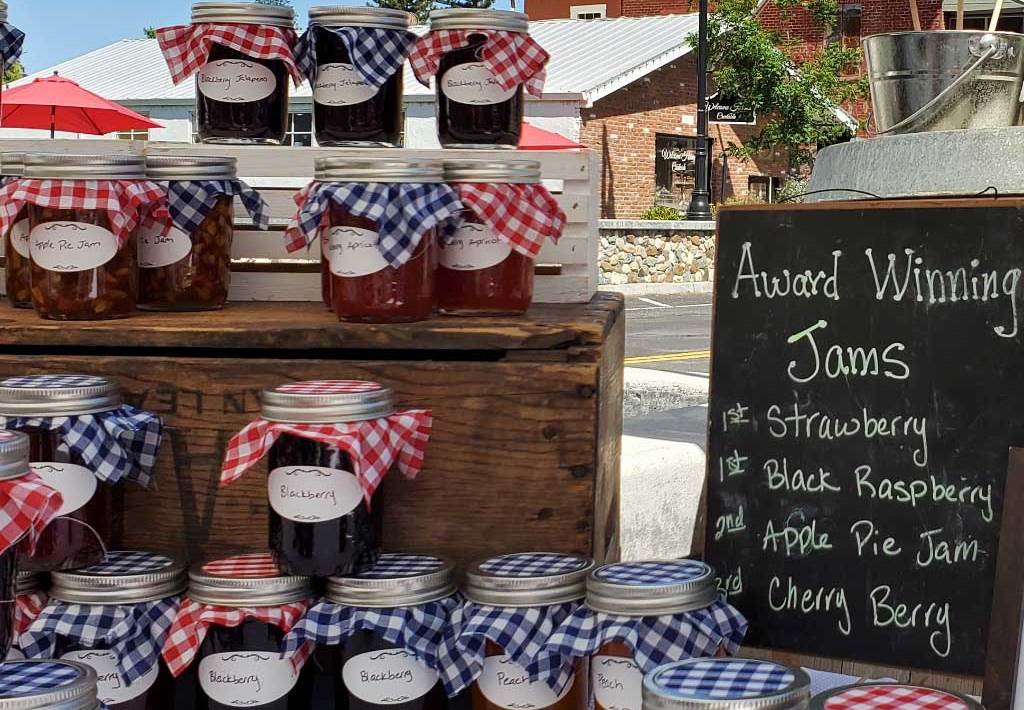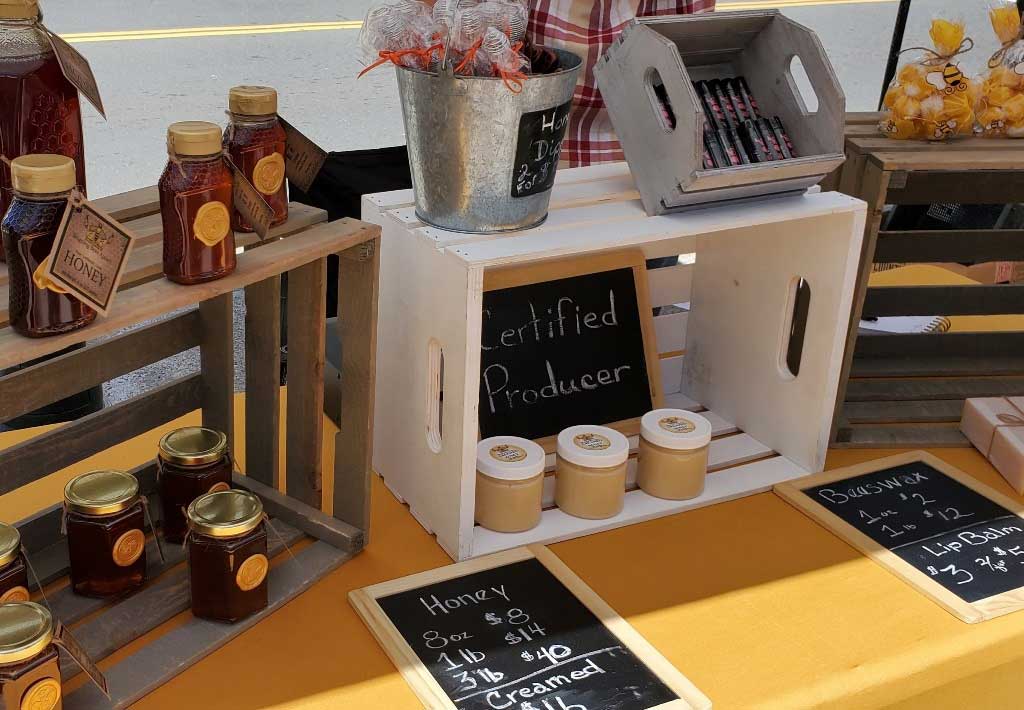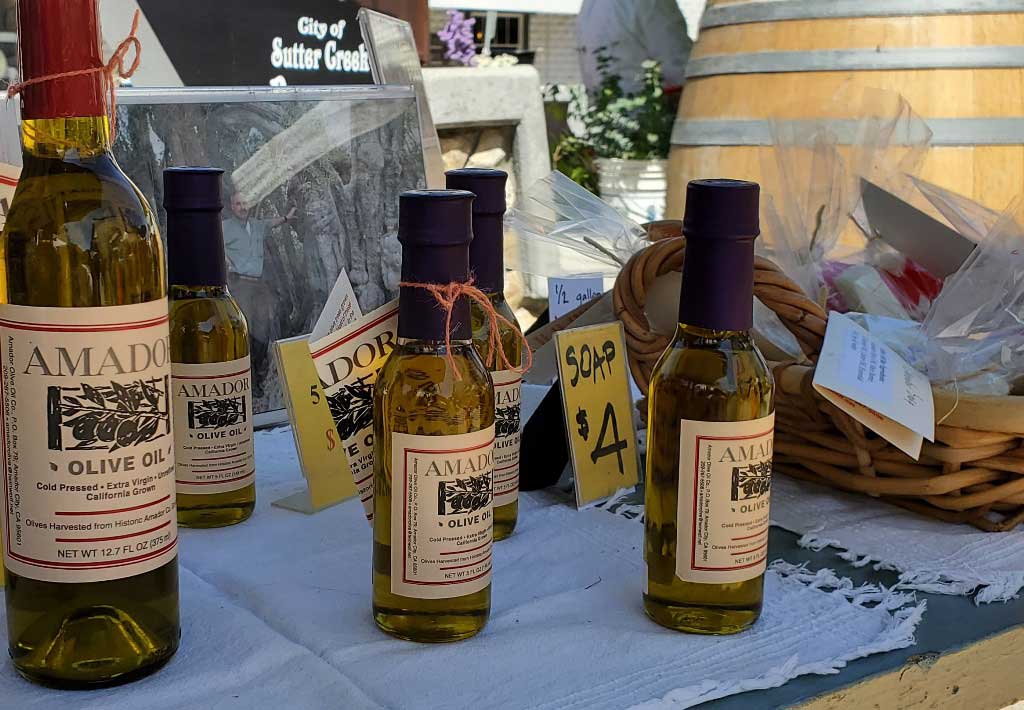 Larger Farmers' Markets
The Sutter Creek Farmers' Market is cute but small so you may want to visit other nearby markets for additional farm-fresh goods. There are many roadside stands of various sizes on the roads leading to Jackson and the Dog & Pony Ranch. Here are a few of our favorite larger markets:
Jackson's Motherlode Exchange is re-opening June 11, 2021. This is an indoor market previously open year-round but closed during the quarantine. I'm anxious to visit their enhanced space!
If you're coming to Jackson through Stockton on Hwy 88, you can't miss the big red barn on the left side of the road going through Clements. Biglieri Farms at Clements Ranch has a Facebook page though different hours posted on Yelp. We drove past this often coming from the Bay Area but usually were passing through at the wrong time of day so only stopped here occasionally. Guests leaving mid-day might hit the timing right to stock-up on the drive home.
People coming to Jackson from Sacramento on Hwy 16 have likely seen Davis Ranch on the left side of the road just past signs for Sloughhouse. We travel to Sacramento frequently so we've stopped by this market many times and have never been disappointed with the yummy selection.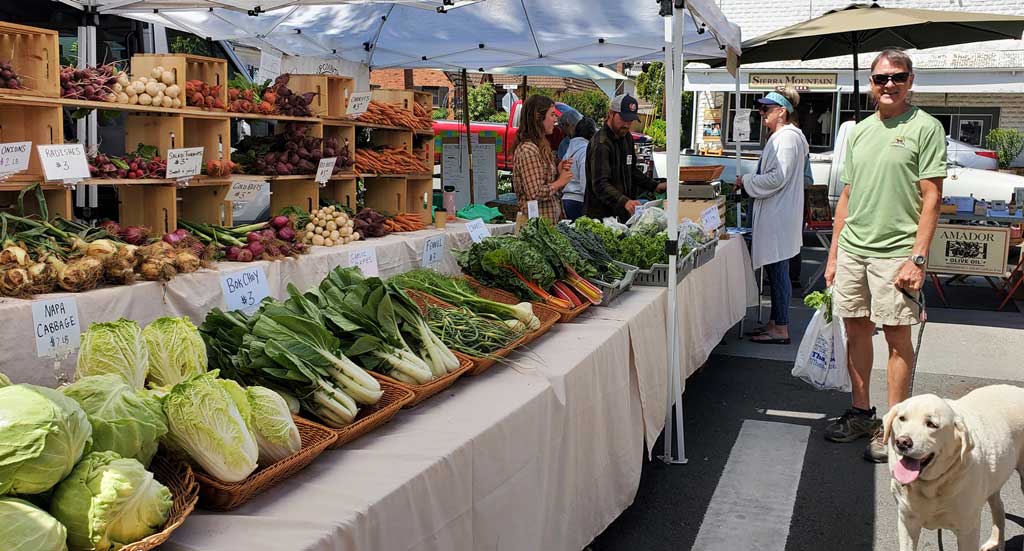 Downtown Sutter Creek
Sutter Creek is called "the Jewel of the Motherlode" and it maintains this reputation with quaint shops in beautiful old downtown buildings. After the Farmer's Market is an ideal time to stop in the boutiques, galleries, and antique stores. One of my favorite unique shops is the Music Box Company with 100's of beautifully themed boxes and clocks.
Sutter Creek is home to many of Amador County's nicer restaurants. After the Farmer's Market and shopping is a perfect time to stop for lunch. Gold Dust Pizza is one of our favorites for pick-up and they also offer lots of dog-friendly outdoor dining. Cavana's Pub is another favorite of ours that recently re-opened with in-door dining (and continued take-out). Several Amador County restaurants that previously didn't allow dogs now offer dog-friendly outdoor dining including Hotel Sutter (one of the plusses of outdoor dining expansion during the quarantine). I still enjoy Hotel Sutter's upper balcony best, but it's nice to have an option where you can have a nice meal and still bring Fido.
Wine tasting is a very popular activity in Sutter Creek with almost a dozen wine shops and tasting rooms downtown that you can walk to and sample many different wines without driving to vineyards all over Amador County (of course, please drink responsibly and have a designated driver). Or if you prefer beer, Troy's favorite Sutter Creek stop is Provisions with its craft brews, food, and sometimes live music.
To learn more about downtown Sutter Creek, visit suttercreek.org.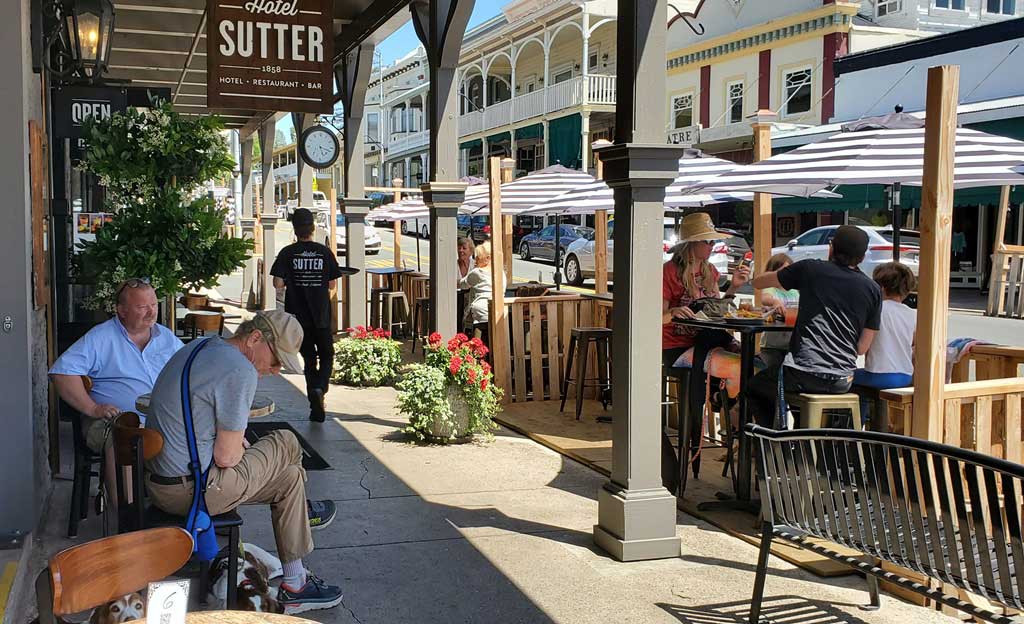 Miner's Bend
Walking through Sutter Creek feels like a step back in time and it's easy to imagine the downtown just 100 years ago when gold mining was still how many locals worked hard to earn their living. If you want to experience a bit of history during your visit to the Gold Country, a walk-through Miner's Bend at the south end of Sutter Creek is a worthwhile stop.
Miner's Bend is an outdoor display of mining artifacts with interpretive signage that opened in 2016. The park's path is free to wander and since it's outside, there are no issues with your dog accompanying you when visiting this "museum". Our Lab, Cody, didn't seem too interested in the history compared to running down trails or splashing in lakes/streams, but a couple of shade trees seemed worthy of leaving pee-mail for other canine visitors.
There is plenty of parking, so this is a convenient location to start/end your visit to Sutter Creek with an easy half-mile walk to the end of town. That's what we did during our recent Sutter Creek Farmer's Market visit and it was nice to finally see the authentic mining equipment up close after driving past Miner's Bend for several years.
To learn more about the development of Miner's Bend park, visit suttercreekfoundation.org/sutter-creek-miners-bend-project.